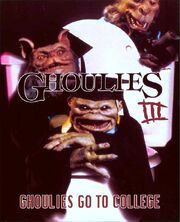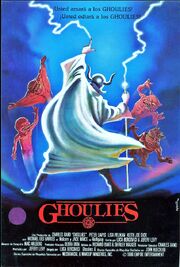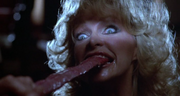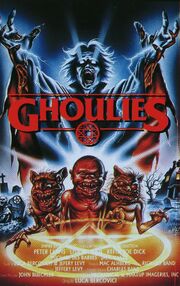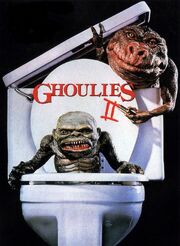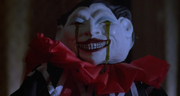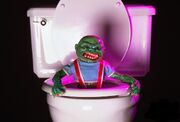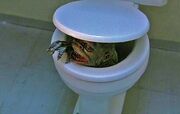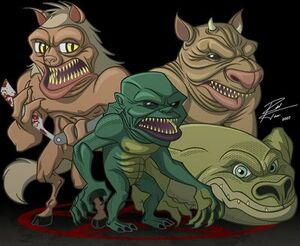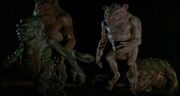 Welcome to Ghoulies Wiki!
Ghoulies Wiki is a collaborative website about the four horror movies about the little demons that anyone can edit!
Ghoulies is an American horror comedy film series that consist of four films and a novel. The film centers around a group of small demonic creatures that have a wide range of twisted appearances.
Overview
[
]
Ghoulies (1985)
The plot of the film centers around Jonathan Graves (Peter Liapis), a college student who inherits his late father's occult paraphernalia in his family's mansion. Jonathan tries to summon up the demonic forces his father dabbled with, in hopes of gaining supernatural powers. Consequently, the little Ghoulies are summoned to descend on the manor and terrorized everyone who participated in the ritual. The film also stars Lisa Pelikan, Michael Des Barres, Jack Nance and Mariska Hargitay in her film debut.
Ghoulies 2 (1988)
In the second installment, unrelated to the first movie, the Ghoulies hitch a ride to a carnival and end up hiding in an amusement park funhouse called Satan's Den, which becomes a smash hit when visitors believe the little demons are part of the attraction - that is, until people start falling victim to the little creatures. The film stars Royal Dano, Phil Fondacaro, and J. Downing. Also
Ghoulies 3: Ghoulies Go To College
In the third installment, the little demons are summoned at a college campus by Professor Ragnar (Kevin McCarthy), who is obsessed with the occult. Soon the creatures wreak havoc that is initially dismissed as elaborate pranks by the partying frat houses during the annual "Prank Week" - that is, until a couple at the school realize that the pranks are not so innocent this time. This film also stars Eva LaRue, Patrick Labyorteaux and Matthew Lillard in his movie debut. This is the first movie that the Ghoulies talk.
Ghoulies 4
In this fourth and final installment, Jonathan Graves (Peter Liapis) returns, this time as a retired occultist-turned-police officer. His latest assignment finds him battling his former girlfriend Alexandra (Stacie Randall) who has escaped an asylum and tries to summon the demonic forces Graves trifled with in the first film. This film also stars Barbara Alyn Woods. In this movie, instead of the usual puppets, two new ghoulies named Lite and Dark (played by Arturo Gil and Tony Cox, respectively) were in it, and they took on the roles of unwilling anti-heroes.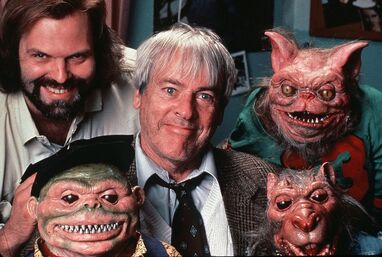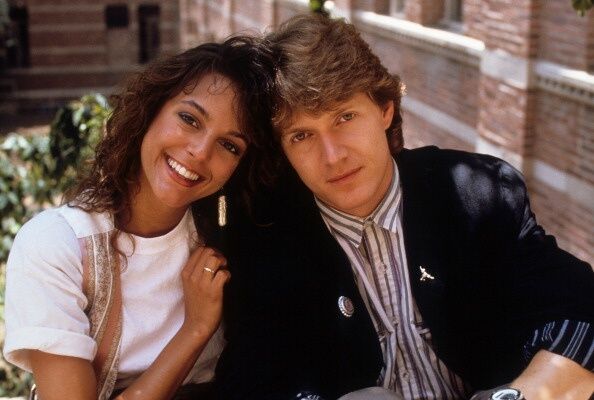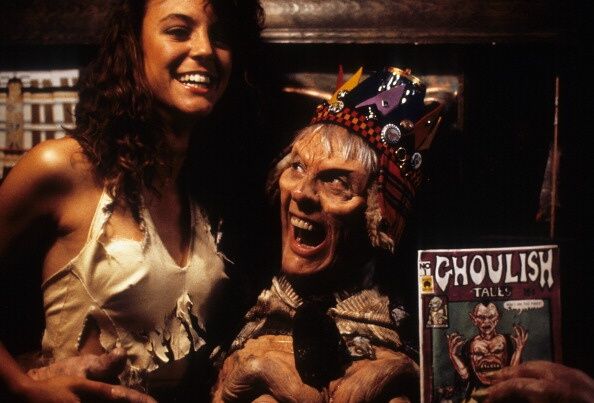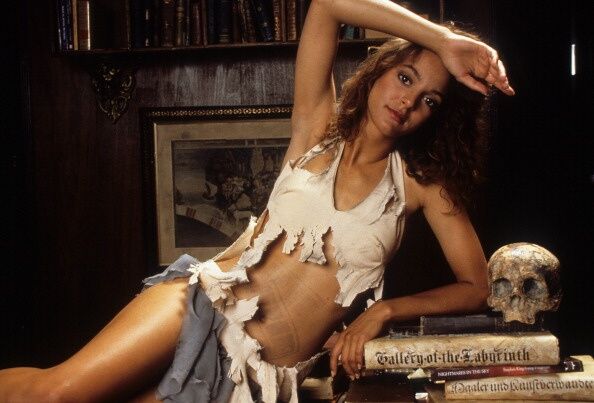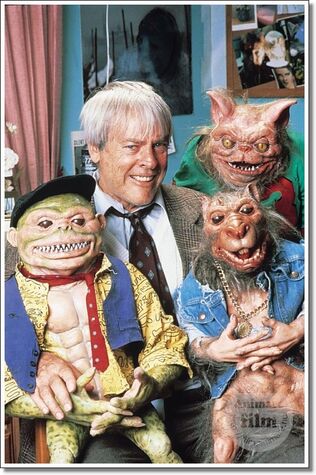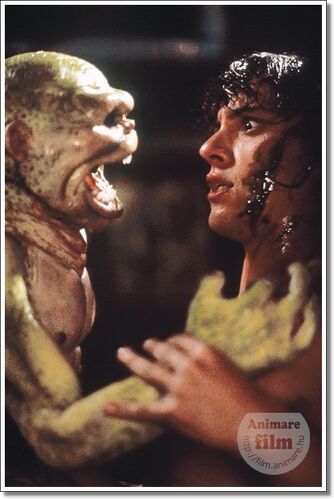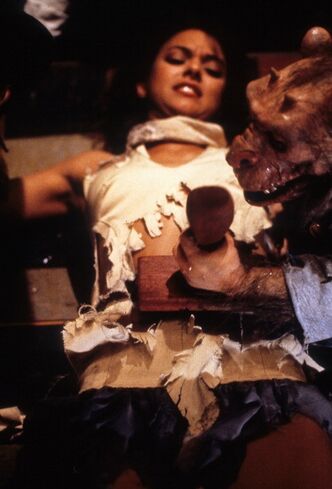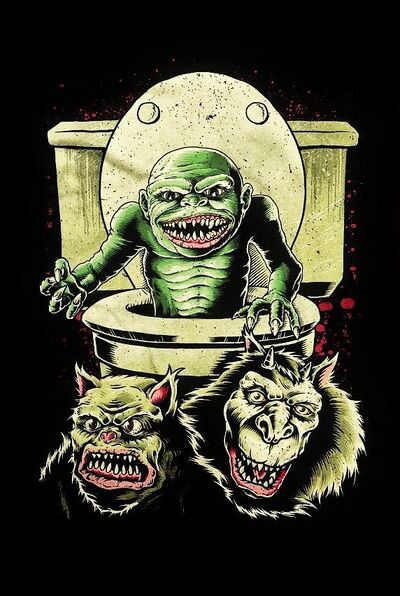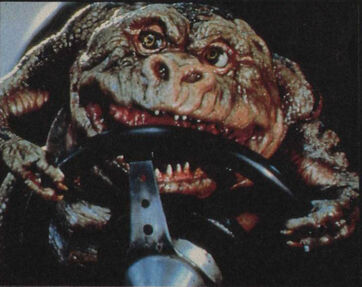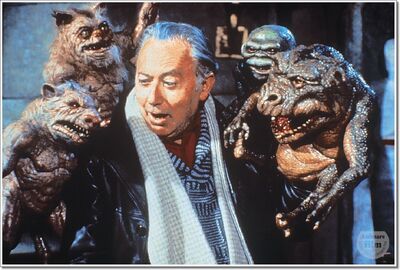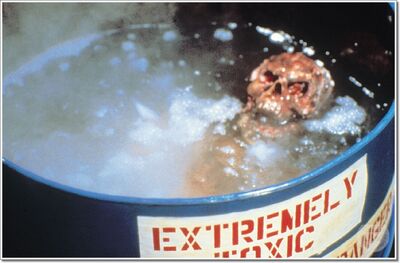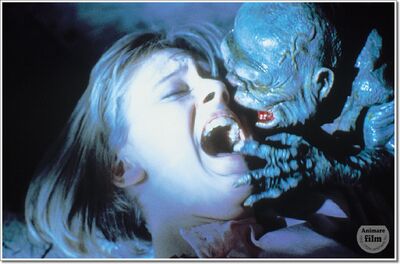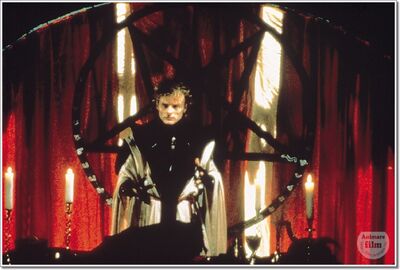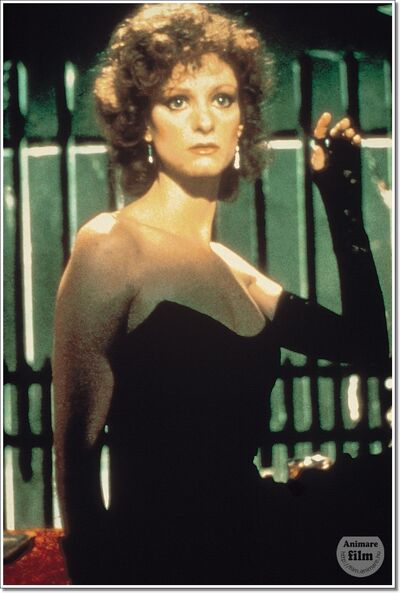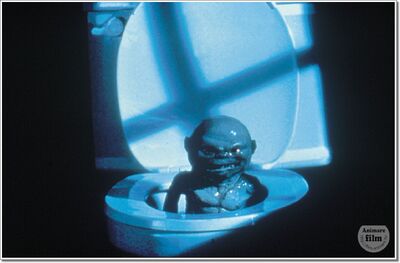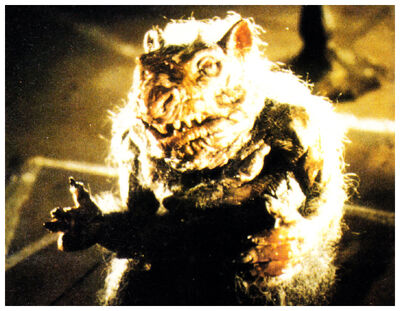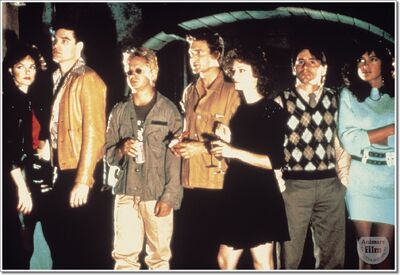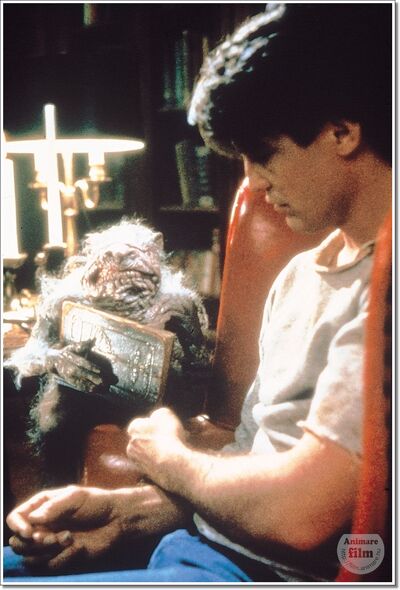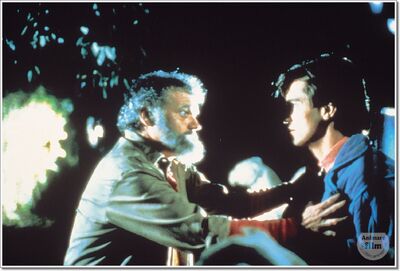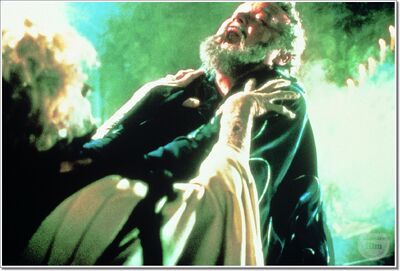 Latest activity
[
]
The Tongued Temptress from GHOULIES 1985
The Ghoulie possessed Mime from

GHOULIES 1985